Catrin Dowd - TAPS/Music
BA, Yale 2015
As a musicologist, I study the reception history of Baroque and Classical music, particularly during the twentieth century. My current and previous projects explore the growth of the "early music movement" during the Cold War era, and the long-term influence of the "court of miracles" legend (featured in Louis XIV's Ballet de la Nuit and Victor Hugo's Notre-Dame de Paris) on urban reform in France. Other interests include music printing technologies, natural disasters, colonial manuscripts, South African arts, and the history of Roma(gypsies) in France.
As a bassist, I have enjoyed collaborating with composers, scientists, and playwrights, and playing at festivals such as Aspen, Moritzburg, and Lucerne.
Email: catrindowd@uchicago.edu
---
Arianna Gass - TAPS/English
BA, Vassar College 2013
I seek to undertake an analysis of complex emergent systems in digital literature, including interactive fiction, and networked narratives in the form of Alternate Reality Games (ARGs). From both technical and creative perspectives, how do these texts build relationships between reader/players and the text, as well as players in communities? Within networked and programmable media, how does emergence, characterized by small-scale interactions over long periods of time, come to serve not just as metaphor, but as mechanic? In turn, how can this mechanic be used to connect, educate, and lead people to more meaningful aesthetic experiences? My inquiries draw from work in the fields of feminist and queer theory, game studies, and performance studies.
I am interested in how text-based games (developed through TADS, Inform, or Twine) have facilitated an active feminist resistance in online culture. Works by Zoë Quinn, Anna Anthropy, and Porpentine have precipitated an emergent misogynist metagame, Gamergate. This online movement sought to physically and emotionally harm female, trans, and gender non-conforming game designers and media critics. This cultural backlash against queer and feminist games makes their study increasingly important. I hope to draw on the audience-centered methodology of Gaming at the Edge (Shaw), which presents a methodology for examining how and why players play. Additionally, I believe that structuralist (Barthes) and post-structuralist (Fish, Derrida) literary theory can inform a reading of these texts and their communities, shedding light on the unit operations (Bogost) that drive these radical play spaces within the white, cis, hetero-patriarchy.
Email: ariannagass@uchicago.edu
---
Marissa Fenley - TAPS/English
BA, Lewis & Clark University 2013
I am currently a PhD student in both the English and Theater and Performance Studies departments. I build and play around with puppets as well as think about their literary and visual representation in theater, literature, television, and film.
My dissertation project takes account of both the mechanical and metaphorical modes that typically circumscribe the puppet as either a theatrical object or a metaphor of control. I am interested in the ways that the puppet, as a structured relation that moves between the material object, its aesthetic image, and its conceptual significance, allows us to see the point of interaction between the abstract workings of subjective experience and the mechanics (bodily, environmental or social) of its operations.
Marissa and her work were recently featured in the magazine of the Division of the Humanities, TABLEAU.
Email: mfenley@uchicago.edu
---
Varshini Narayanan - TAPS/Music
BA, Princeton 2016
As both an ethnomusicologist and a performing artist, I use music as a lens to explore questions of authenticity and belonging, drawing heavily on my background in Carnatic, jazz, choral, and operatic performance. My research focuses on the semiotics of musical performance and the interface between music and language, studying the (co)construction and expression of cultural identity through group improvisation and the interactions that take place between musician, ensemble, and audience, both offstage and on. My prior and ongoing projects explore the transmission and pedagogy of oral traditions, especially those that do not fit neatly into Eurocentric modes of transcription and analysis.
Email: varshini@uchicago.edu
---
Evan Pensis - TAPS/Music
BM, University of Southern California 2016
Broadly, my research concerns performance and music as discursive tools to understanding various senses of identity, whether it is formed, co-opted, appropriated, or dissolved. My work asks: What we can learn about our worlds from queer drag performers and nightlife entertainers, especially queers of color, and the images they deploy? While much of my research involves multi-sited ethnographic fieldwork based predominantly in USAmerica, I also extend this inquiry to the realms of music video and social media, where performance finds new expressive means.
More nearly, my larger project explores forms of (music-dance) appropriation, charting states of affect that accompany or undergird positional identity constructions. One such site of this inquiry includes the growing Ballroom scene (queer Black and Latina/o cultural formation) as it has been appropriated in Western Europe, particularly in Paris and Berlin. With tides of Islamophobia, fascism and white nationalism rising within former colonial empires, the burgeoning appropriation of ballroom culture provides ample ground to ask not only how a particular music and choreography (re-)orient particular bodies under conditions of social, political and juridical precarity, but also to interrogate the density of appropriation (its selective malleability that can pull toward solidarity or into elision).
Email: pensis@uchicago.edu
---
Sharvari Sastry - TAPS/South Asian Languages & Civilizations
BA, St. Xavier's College (India) 2009
My research interests centre on the relationship between modernity, censorship and the archive in the context of post-independence theater and performance in India. I primarily work with materials in Marathi and Hindi. Prior to starting graduate school, I worked for four years as a theatre administrator, dramaturg, and an editor for a theatre magazine in Bombay.
My project, as it currently stands, is focused on contemporary performances that serve as self-reflexive archives of performance—essentially performances about performance—and that become a powerful means to preserve cultural memory. Such dramatic experiments not only expand the conventional idea of an archive, but also make claims about who has the right to preserve/revive certain histories. I am interested in asking if there is something about performance, with its unique ability to both "disappear into memory" (Phelan) and to endure in the form of "embodied acts" (Taylor), that makes it particularly suited to undertake this kind of historiographical project. This self-referential mode of performance, I hope to argue, is one articulation of a new kind of historical consciousness that emerged in India around the 1950s, in part as a reaction to the perceived threat of potential censorship and erasure that has haunted Indian theatre practice since the repressive British colonial regime.
Email: sharvarisastry@uchicago.edu
---
Sila Ulug - TAPS/Art History
BA, Hunter College 2016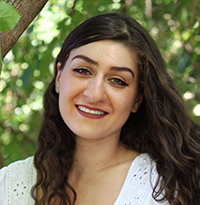 I aim to engage the theoretical and practical aspects of 'performance' in the art world as they facilitate the development of social structures and facts in academic, non-profit, and commercial spaces. My inquiries are both written and performed, while primarily conceptual. I look to 'physical theater', social media, and virtual realities to inform the methodologies I use to communicate my thought. Gamification, sociological theory, and moral philosophy are subsidiary components that inform my intellectual program.
Email: silaulug@uchicago.edu