The University of Chicago's home for the creation, performance, and study of contemporary classical music
The Chicago Center for Contemporary Composition at the University of Chicago is a dynamic, collaborative, and interdisciplinary environment for the creation, performance and study of new music and for the advancement of the careers of emerging and established composers, performers, and scholars.
Distinguished by its formation within an uncompromising, relentlessly searching, and ceaselessly innovative scholarly environment that celebrates excellence and presents new possibilities for intellectual dialogue, the Chicago Center for Contemporary Composition is comprised of ten integrated entities: an annual concert series with the resident Grossman Ensemble, CHIME, visiting ensembles, distinguished guest composers, performances, recordings, research, graduate student-led projects, workshops, and postdoctoral research positions.  
---
Subscriptions and single tickets are on sale now for our nine concert season, including three performances of the Grossman Ensemble. 
Upcoming event:
Grossman Ensemble with Michael Lewanski, conductor
Friday, December 6 / 7:30 p.m. / Logan Center for the Arts
The CCCC resident ensemble takes the stage for its first concert of the season, conducted by Michael Lewanski. The ensemble that "filled the evening with wonder and, at times, awe" (Third Coast Review) premieres four works by distinguished guest composer Tania León, Grossman Ensemble co-director Anthony Cheung, and UChicago composers Will Myers and Alison Yun-Fei Jiang. Guests are invited to an after-party in the Gidwitz Lobby following the performance.
Tickets: $15, students free with ID
---

The Chicago Center for Contemporary Composition in the Department of Music within the Division of the Humanities at the University of Chicago invites applications for CCCC Postdoctoral Researcher, a one-year, non-renewable appointment in Music Composition, expected to begin in Autumn 2020. This singular opportunity will allow a composer in the early stages of his or her career to gain unprecedented exposure and intellectual engagement in the dynamic setting of the University of Chicago's prestigious music composition program. View the application information.
---
LEARN MORE ABOUT THE CCCC

Concerts                                                               Ensembles, Performances & Recordings 
Tickets & Subscriptions                                      CHIME Studio
Grossman Ensemble                                          Graduate Student-Led Projects
People                                                                  Research
Postdoctoral Research Program                       Support 
 
Location
---
Founder and Director
Augusta Read Thomas
Advisory Board
Seth Brodsky
Anthony Cheung
Jennifer Iverson
Amy Iwano
Travis Jackson
Sam Pluta
Barbara Schubert
Operations Coordinator
Maria Savannah
Director of Communications
Margo Strebig
Graphic Designer
Claire Snarski
Marketing Coordinator
Daniel Meyers
Graduate Student Assistant
Will Myers
Subscribe to the 2019-20 Contemporary Series
2018-19 Annual Report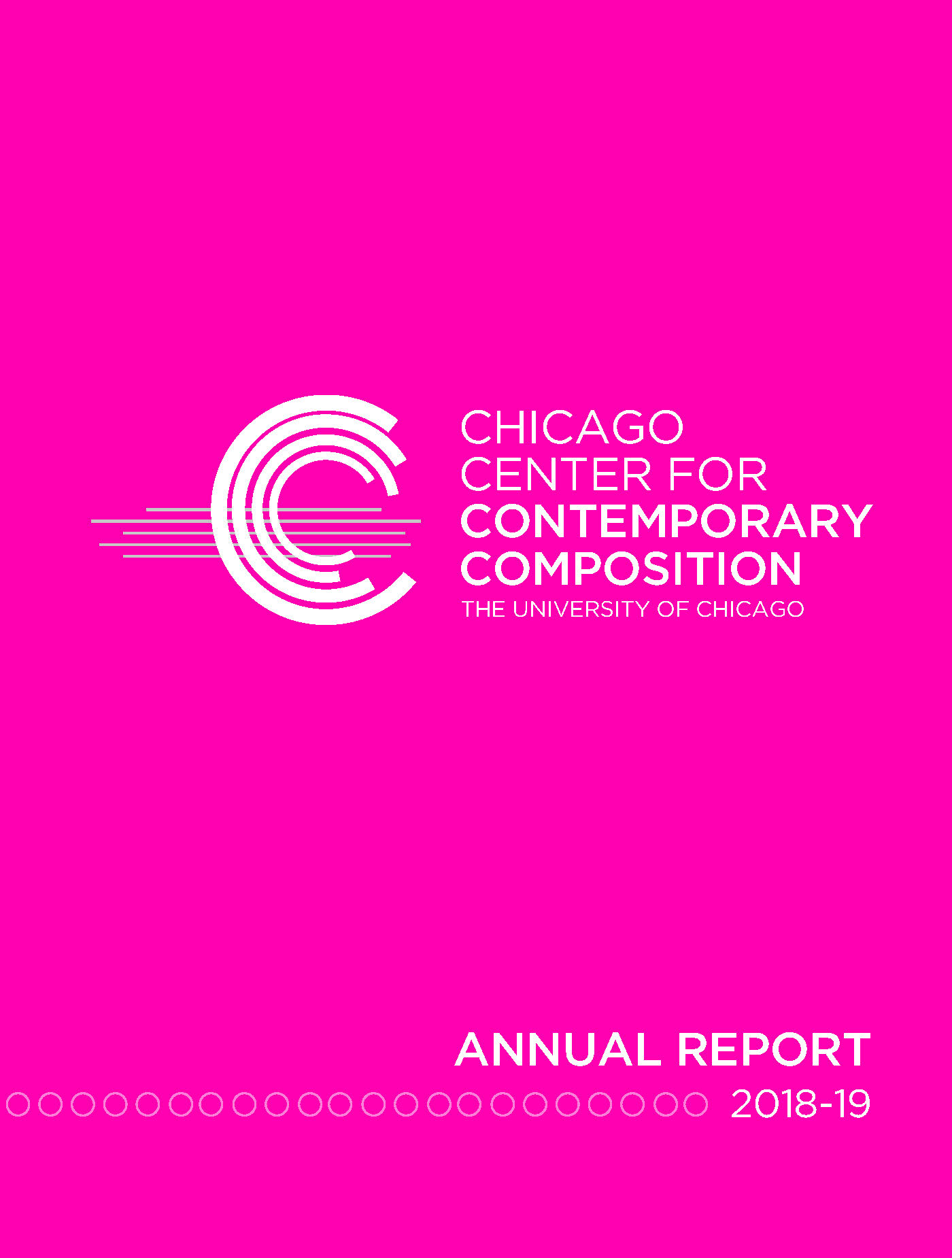 The Chicago Center for Contemporary Composition is supported in part by generous gifts from Kay Bucksbaum, Gay Stanek, and the Sanford J. Grossman Charitable Trust. 
Click here to sign up for the CCCC Email list.
Related Links