Events to include April 6-8 conference of scholars, writers and musicians
February 22, 2017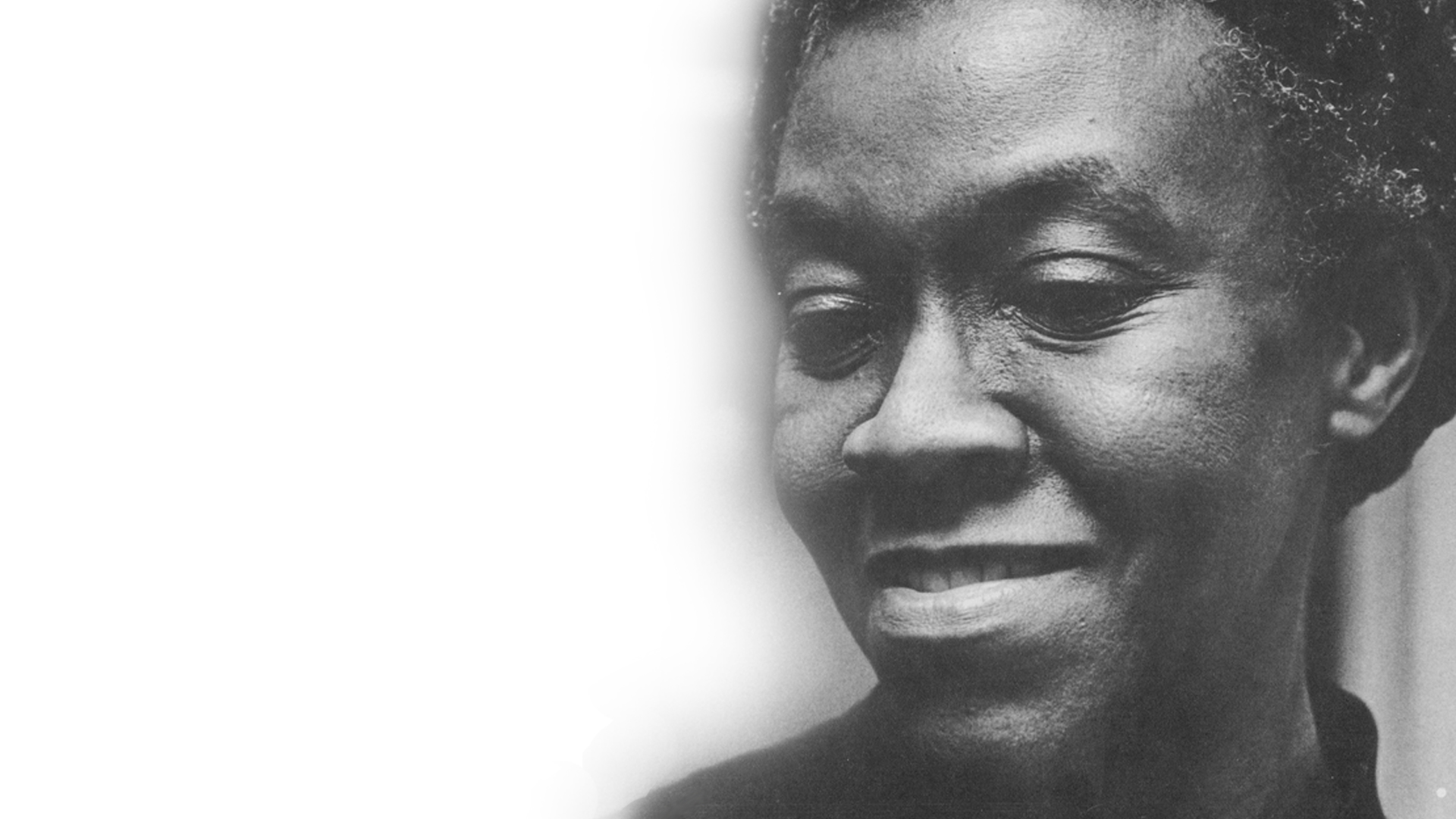 The University of Chicago will celebrate the legacy of acclaimed poet Gwendolyn Brooks with events throughout the spring, including a major gathering of scholars, writers and musicians from April 6-8.
In honor of the 100th anniversary of her birth, Centennial Brooks will include a scholarly conference and a celebration of the life and poetry of the first African American poet to win the Pulitzer Prize. Presented by the University of Chicago in partnership with the DuSable Museum of African American History and the Poetry Foundation, it also will feature a special appearance by Nora Brooks Blakely, Gwendolyn Brooks' daughter.
"The University of Chicago is honored to partner with arts and culture organizations around the city of Chicago to celebrate the legacy of Gwendolyn Brooks," said Bill Michel, executive director of UChicago Arts and the Reva and David Logan Center for the Arts. "Centennial Brooks presents a momentous occasion to convene the public and share with them myriad events across campus that recognize Brooks' impact on the South Side of Chicago and the world."
Born in Topeka, Kan., Brooks moved to Chicago as a child. A passionate writer, Brooks published her first poem at age 13, and by the time she was 17 her work frequently appeared in the Chicago Defender. Brooks spent the early part of her career mostly as a typist for lawyers, but was invited by the novelist Frank London Brown to teach a course in American literature at the University of Chicago. She would go on to have a long career in higher education, teaching at a number of institutions including Northeastern Illinois University, Chicago State University, and Columbia College (Chicago). Closely associated with Chicago's South Side, in particular the Bronzeville neighborhood, Brooks' poetry reflected the realities of urban black Chicago.
 "Centennial Brooks has twin aims, reflecting two aspects of the many-faceted work of Gwendolyn Brooks," said John Wilkinson, chair of creative writing and the Committee on Poetics, who led the Centennial Brooks planning group. "First, we seek to recognize Gwendolyn Brooks as one of the great American poets of the 20th century. Second, we seek to honor Gwendolyn Brooks' self-identification as a black poet, and to show her present influence as poet and cultural activist on black culture in the United States and in the wider African diaspora."
Centennial Brooks will begin Thursday, April 6, at 7 p.m. with an evening kick-off at the DuSable Museum, including readings featuring Brooks' contemporaries and canonical poets Sonia Sanchez, Haki Madhubuti and Angela Jackson. A reception will follow. 
 "For years there has been a murmur and a mutter about the lack of attention paid to Gwendolyn Brooks at the college and post-graduate level," said Blakely. "One of the many reasons I'm so excited about this celebration is my belief that the centennial and specifically the University of Chicago conference in April will shine a new light on my mother's canon."  
Friday and Saturday will feature events at the Logan Center including an opening reception and welcome at 9 a.m. both days.
On Friday, April 7, panels include:
• Chicago, Race and Space: A discussion focused on the relationship between Brooks' work and Chicago's urban landscape.  Moderated by Kenneth Warren. Panelists include Jacqueline Goldsby, Adrienne Brown, and Liesl Olson. (10 a.m. – 12 p.m.)
• Female Contemporaries: A look at the relationship between feminism and the Black Arts Movement and Brooks' relationship between the two movements. Moderated by Deborah Nelson. Panelists include Evie Shockley and Margo Natalie Crawford. (1 – 3 p.m.)
• Career & Reception: An overview of the arc of Brooks' career and the reception of her work.  Moderated by Deborah Nelson. Panelists include Evie Shockley and Margo Natalie Crawford. (3:45 – 5:45 p.m.). 
Saturday, April 8, events feature:
 • Roundtable focused on In the Mecca: A look at Brooks' 1968 poem In the Mecca, about a mother searching for her daughter in the Mecca Flats, a South Side hotel that eventually became an "overcrowded slum." Moderated by Quraysh Ali Lansana. Discussants include Cheryl Clarke, Adrian Matejka, Randall Horton, and Lyrae Van Clief-Stefanon. (9:30 a.m. – 11 a.m.).
 • Canonization & Publication: A discussion of key poems from different periods of Brooks' career. Discussants include Liesl Olson, Gregory Pardlo, and Nate Marshall. (11 a.m. – 12:30 p.m.).
• Black Arts & Music/Performance: A look at Brooks as a reader and performer, and the role of music and performance in the Black Arts Movement. Discussants include Robin Coste Lewis, Nicole Mitchell, Jacqueline Stewart, and Ivy Wilson. (1:30 – 3 p.m.).
• On Rioting and Riot: A roundtable look at Brooks' examinations of race and class tensions during the Civil Rights Era. Discussants include David Baker, Meghan O'Rourke, and Carl Phillips. (3 – 4:30 p.m.). 
• Sherry Poetry Reading: A showcase of the work of the 2017 Pearl Andelson Sherry Memorial Poets. Readers include Ed Roberson, Ishion Ira Hutchinson, and Robin Coste Lewis. (5 – 6:30 p.m.).
• Concert: The closing event of the conference will be the premier of a new commission by Nicole Mitchell and the Black Earth Ensemble inspired by Brooks, and also the musical stylings and poetry of Jamila Woods. (7:30 – 9 p.m.). 
All Centennial Brooks events are free and open to the public.
Centennial Brooks is presented alongside Our Miss Brooks 100, a city-wide program for Chicagoans of all ages interested in Brooks' poetry and life. UChicago Arts will host a number of additional events at various locations on campus, including Seasons: A Gwendolyn Brooks Experience book launch on March 1; a performance for Chicago-area students by the Joffrey Ballet's Excelon Strobel Step-up group on March 16; a concert by Imani Winds, the Don Michael Randel Ensemble-in-residence at the University of Chicago, including the world premieres of three works on May 3; a book launch for A Surprised Queenhood in the New Black Sun: The Life and Legacy of Gwendolyn Brooks by Angela Jackson on May 30;  the annual BrooksDay celebration on June 7; and more.
For more information, visit https://arts.uchicago.edu/brooks100.